Ahh, I hate excuses as much as the next person but... my style update is a little cheating :P I posted these up on my blog and what not but I haven't taken any more recent pics since... I always forget to and I haven't been going out lately since I've been sick the past week :( Anywho...
Wore this to meet up with some old friends... cold rainy day :(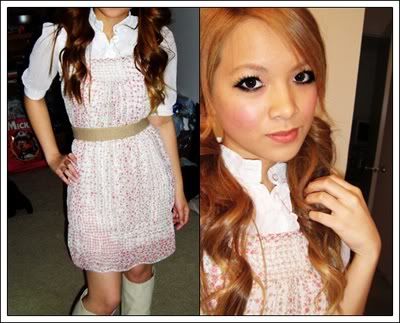 Tried a spring outfit only to find out... I'm not much for lace and floral. I think soft makeup is necessary to improve this look but ugh, pony tails and light eyeliner just doesn't feel so gal on me. I so jealous of other girls who can work it ~_~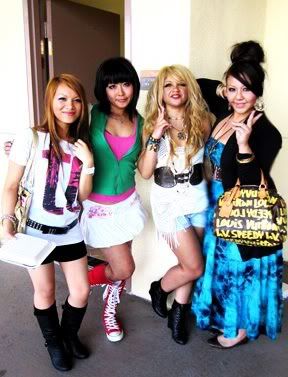 Hah, pale legs. I NEED TO TAN!!! Sucks for me either way because my skin doesn't hold color for very long no matter how tan I get. In a few months I always go back to being pale as paper. I HATE IT...